Qingdao
The town of Qingdao enjoys a pleasant climate, not too hot in summer, not too cold in winter, which makes of it a very popular destination among the chinese. All along the southern coast one can find beaches of different flavours: broad and crammed or discrete. What's better than join the hot sand and the rolling waves after a hard working day?
Natural park of Laoshan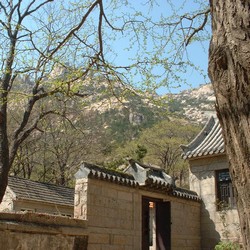 Half an hour away from the city is the natural park of Laoshan, where you can hike around mountains and sea, temples and huge rocks, endless stairs and waterfalls.
Tsingtao beer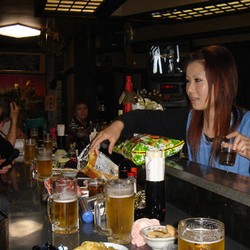 There remain many traces of the German history in the city. Palace of the governor, many houses more or less preserved, and especially the brewery which became the most important of China and which exports the famous "beer of Tsingtao" everywhere in the world. In the long summer evenings, to taste spiced shells with a cold beer is everyone gourmet's pleasure.
Economic boom
Located in the province of Shandong, at one day of boat from Korea and Japan, at one hour of flight from Beijing and Shanghai, Qingdao is one of the large harbour of China. The Korean community is very present and active. The city is also the headquarters of Haier, one of the Chinese giants of the industry of the household electricals. Point of exit of textile production of the province, Qingdao knows a constant economic essort.